!-GénérEpar Avanquest Technology v:8.0. Pour plus d'information, visitez : http://www.avanquest.com -->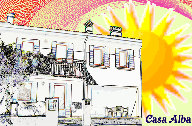 Casa Alba di Valerie Mac Garry
via Malan, 5a - 31030 Borso del Grappa (TV)
tel. 0423 561239 cell. 340 0970217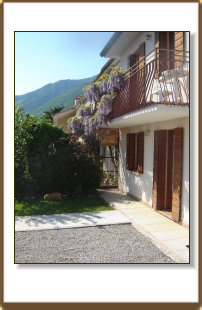 In Veneto, among the provinces of Treviso and Vicenza, at the feet of Monte Grappa, here, in a panoramic position,
Casa Alba
a detached and equipped with every comfort self-catering house,
which can comfortably host up to 8 persons.
Between hospitality and nature, you will benefit thousands of choices that our territory has to offer: sports, naturalistic and artistic itineraries, as well as eno-gastronomic routes.
The strategic location of the house allows to reach, within a few miles, historical and artistic sites of great importance, such as Venice, Vicenza, Verona, Padua and Treviso and the unique circuit of the Venetian Villas.
We will be happy to provide all the information you need to take advantage of this beautiful region.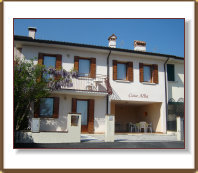 Casa Alba, home holiday in Borso del Grappa casa vacanze appartamento apartment b&b bed&breakfast bed and breakfast home holidays maison des vacances hotel albergo camere affittacamere accommodation rooms for rent a room parapendio paragliding hang-gliding paragliding landing randonnée vélo VTT golf kayak deltaplane parapente Drachenfliegen Mountainbiken area Monte Grappa Borso del Grappa Semonzo Bassano del Grappa Marostica Asolo Treviso Vicenza Padova Verona Trento Venezia Veneto Italia Italy Venice Padua children welcome pets welcome pet's friend enfants bienvenus Animaux acceptés private self catering chambre d'hotes Locations de vacances Vénétie prčs de Venise
Paragliding a závesné létání Paragliding i hang zmajem Paragliding og drageflyvning Paraglidinguvarustus ja Riippuliidin Varjoliito ja riippuliito Lidojumi ar paraplanu un deltaplanu Paragliding og hanggliding Parapente en deltavliegen Paralotniarstwo i lotniarstwo Parapente e asa delta Paragliding a závesné litanie Jadralno padalstvo in letenje z zmaji Parapente y ala delta Skärmflygning och hängflygning Siklóernyozés és sárkányrepülés
Casa Alba